Cater Freeze Products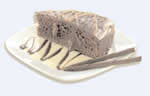 Caterfreeze is a totally independent distributor, therefore we can offer a wide range of products both from leading manufacturers as well as local and niche suppliers.
We know that consistent quality is important for your business so we make sure you know that you will get your choice of brand every time you order. We deliver what you want, when you want it
We like to find new and innovative products, from small and local suppliers, to help keep your menu fresh and distinctive.
Key brands include:
Pukka Pies
Appetito
McWhinneys
Farm Frites
Friki
Fribo

Padleys
Handmade Cake Company
Movenpick
Dairyland
Sidoli
Whitby